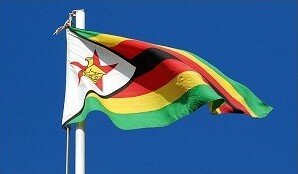 CC image courtesy of Harvey Barrison.
The government of Zimbabwe has introduced a programme to monitor phone calls, text messages and emails of citizens in efforts to improve security.
The new regulation directs that all details collected will be kept in a national database for use on demand by the state's security agencies.
SW Radio Africa reports authorities will give directions to broadband providers, landline and mobile phone companies to save the information for a period of up to five years.
The regulation, now in the country's constitution, states that all details on text messages, phone calls and emails, as well as every website visited by members of the public, will be kept on record in a bid to curb crime.
However, this information will be stored by individual companies and the content will only be accessed when a warrant is issued by a senior police officer or judicial officer.
Telecommunications companies are also prohibited from activating SIM cards that are not fully registered.
Mobile phone users with unregistered SIM cards have been given a 30-day period to have them registered while those whose addresses have changed are expected to notify their service providers within 21 days.