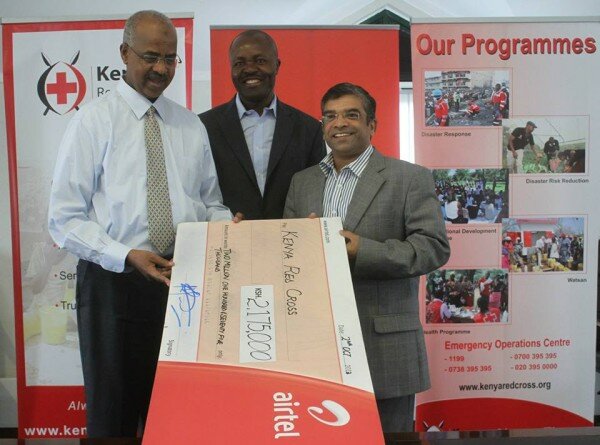 Airtel Kenya has handed in contributions made through its mobile money platform to the Kenya Red Cross following the closure of a paybill number created to assist victims in the wake of the Westgate Mall attack, which left 67 people dead and hundreds injured.
The funds, which includes a commitment by the mobile network to match its staff contributions, amounted to KSh2.175 million (US$25,000) as of midday on Monday.
Shivan Bhargava, Airtel Kenya managing director, said the company was deeply moved by the generous support offered by well-wishers and their staff.
"We continue to stand together with all our affected brothers and sisters and their families and we are hopeful that the unity and peace so far reflected by each citizen of this nation will prevail in the days to come," Bhargava said.
He also gave his appreciation towards the emergency response teams and the government together with individuals who dedicated their efforts to return to normality during the period while he offered his condolence to the affected families.
Abbas Gullet, Kenya Red Cross secretary general, thanked the service provider for its effort, explaining the amount contributed will be used to offset bills incurred from the tragedy including hospital bills and the necessary trauma and psychosocial support to all victims and rescue operations staff.
Rival network operator Safaricom on Thursday last week disabled its M-Pesa pay bill number after collecting KSh102.3 million (US$120,000).