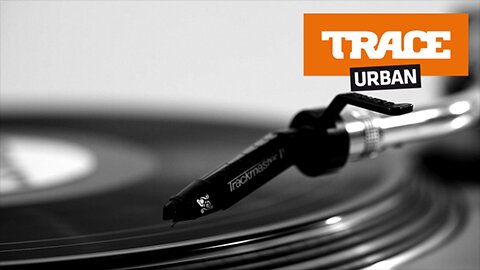 Sam Onyemelukwe, former country manager Nigeria for MTV, is now the managing director Nigeria for Trace TV and spoke to HumanIPO about the digital revolution of the country's entertainment scene, what they are doing to support the sector and how musicians can maximize new technology opportunities to generate more revenue from original content.
HumanIPO: Nigerians had been watching Trace long before it was brought to Nigeria. What led to the decision to bring the channel here?
Onyemelukwe: Trace has been interested in Nigeria and other English-speaking countries in Africa for a long time.
The company is a young company and the founder is of African origin. Even though the company was based in Paris, about 70 per cent of people working there are from Cameroon and other African countries.
Africa is huge for us. I was the former country manager for MTV. When I left MTV I began talking with the Trace management. It was a right feat. I know the market and I know the terrain. That was it. They said they have been interested, but didn't know the right way to do it. That was it.
Would you say the debut was quiet or the timing was right?
It was actually the right time. It could have been earlier, but we've been able to have a very quick growth in Nigeria.
You said people were watching, but it wasn't as relevant. They liked the channel and a look. Now we are seeing a little bit more African and Nigerian content on the channel. It is now more relevant to our local media.
Several channels in Nigeria, including Channel O and MTV Base, actively engage the audience in addition to airing local content. What is TraceTV doing in that line?
I think we actively engage our viewers on the channel and on social networks. We should be rolling out some big mobile stuff by the end of the year. We are a lifestyle brand. It's not about having a TV channel, we are a media company and a brand.
We hold Trace parties and we offer products and services that are relevant to the market. There will be one or two more Trace parties this year.
We are considering awards. Above all, we focus on what our viewers will benefit from as opposed to doing what everyone is doing.
A few weeks ago, a Trace TV cipher surfaced alone; ,uite similar to that of the recently BET Hip Hop Awards. What was the concept behind Trace TV's cipher?
You just talked about engaging right? I didn't even remember the cipher. We had the cipher few weeks back.
A lot of artistes come to our office and we are friendly and close to them. One day we called up a few artistes and they just came by and rapped. It was fun and the guys enjoyed it so much and we decided to really do a cipher.
What is your view on the popular notion that Nigeria is dominating African music industry?
Nigerians are very proud. That's why even though we struggle, we are ready to fight to make it better. I believe the perception we have here isn't quite the truth.
Nigerian artistes are massive across the country; they are definitely a beacon of entertainment on the continent, but not by any means the only one.
I made the same mistake some few weeks ago. I was with some of my colleagues from South Africa, Abidjan, Cameroon. I said Nigeria is responsible for 90 per cent of the music. You know they spent the whole weekend laughing at me. They kept calling me "90 per cent".
And truly we were in a Francophone country and I found that when we talk of Davido or Wizkid, they've heard of them but they don't them like we do. The ones they know are the biggest and they cut across the continent. They have their own stars.
We are a powerhouse, but we are not the only one around.
Nigeria's entertainment industry has the name and popularity. Do you think the money is there too?
All of us in the industry, including you, we are clear the money isn't there. It's not where it can, should and will be. Nigerians have been producing music since the 60s, but in its new life, we are a relatively new industry in unstructured environment.
That is a recipe for need to develop and grow and try to do things right. We need to know what's wrong and the kinds of perils we have. It's great to see people in the industry making money but there is a long way to go.
Even if you compare one of our big artistes with those in other markets and I'm not talking about comparing M.I to Jay-Z. I'm a good friend of M.I and I love him and I know some people in Jay-Z's camp too. But we can't compare.
That is a global industry. Nigeria, we may not yet be able to achieve global relevance, but in Africa we should be able to be generating multiple of revenues.
What areas do you think they can explore to rake in more money?
I shall not divulge my secrets. There are several. I think performances are an important part. Going digital is critical.
Most artistes are making sure their videos are monetised, there are ringtones and everything. That's critical because you are not selling physical albums anymore, you are selling downloads.
You got to concentrate and be active. The guys that consume your stuff are too smart. You can't put just one song out and expect people to buy it. They'll say "we like your song but we know where to get it free".
Be actively engaging your fans. Even the guy that doesn't have money is willing to pay to appreciate 2Face because he respects and loves him.
Online sale of songs is still not impressive in Nigeria. What is wrong?
It is going to take some time. There are many challenges, but one of them is that our artistes need to promote themselves. In an effort to promote themselves they put out their tracks free. If you put your tracks out free, why will I pay to download it? Our guys need to be a lot smarter.
They should put out snippets, put out one track, put out the remix free and stuff like that.
Trace has been in Nigeria for some time now. How would you describe the experience so far?
It's been fantastic. I'm a Nigerian and I love the struggle to make things happen. We've been welcomed with open arms and the guys have been very supportive. Like I said, it's been fantastic.
What are you contributing to the entertainment industry apart from the shows and broadcasts?
Even some of our guys don't know that, though we have some smart ones who have educated themselves and they have the money and luxury. But up and coming artistes, the guy from Osogbo who wants to come to the music industry has no idea.
He gets his cousin to be his manager, he doesn't know what a manager is supposed to do, he just knows he is supposed to have a manager. That's one of the big things we are into, you should see some stuff in a few months from now.