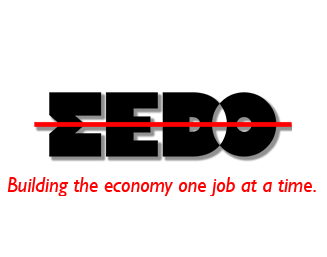 Twenty-one entrepreneurs from 16 companies completed a pitched their concepts to top level executives in Cape Town yesterday (Thursday), in order to secure a business visit to the United Kingdom (UK) in November as part of the International Trade Programme (ITP).
The ITP is sponsored by British Telecom (BT) and is spearheaded by the Micro Enterprise Development Organisation (MEDO).
The ITP focus is to stimulate trade between entrepreneurs in South Africa and UK partners in order to fast track the growth of South African businesses key to job creation and economic growth in the country.
When in the UK, the selected entrepreneurs will participate in networking events, training programmes and business and investor pitches.
"On the last ITP trip taken in April, five of the 11 small businesses represented secured deals or partnerships with stakeholders in the UK and Europe, while the remaining six created networks with potential partners, with a long-term view for exponential business growth," said Judi Sandrock, chief executive officer (CEO) of MEDO.
Speaking to HumanIPO, Noluthando Tutani, project manager at MEDO, said the business visit coming up in November is the third of its kind.
She said MEDO keeps the entrepreneurs up to date on the latest networking events, expos and offers support in connecting them with other businesses.
"We have a platform… [called] the entrepreneur management system," Tutani said. "We actually send emails and SMSs out to entrepreneurs to inform them what programmes are happening in their city, or we actually go out the the entrepreneurs, but we do virtual support.
"We also have a supply development programme and a foundations programme that we run in different areas."
Tutani said MEDO initially got hundreds of applications to their programme. "From those applications we interviewed 46 companies, and out of those 46 companies we took on 21 entrepreneurs."
"All of the companies that presented are in the ICT sector. We do have a few [companies] that are… into digital printing, but what's important is that they use IT in operating their business, but most of them are software and app developers, and graphic designers," said Tutani.
Tutani said the pitching event in Cape Town was comparable to a rehearsal, preparing the entrepreneurs for the "big pitch", which will take place in Johannesburg on October 30.
Those selected after the Johannesburg event will visit the Serious Gaming Institute in Coventry, UK, as well as BT's headquarters in London.
Tutani said MEDO does have room to accommodate all 16 companies, but those who do go to the UK would have been selected on their readiness for such a business trip.