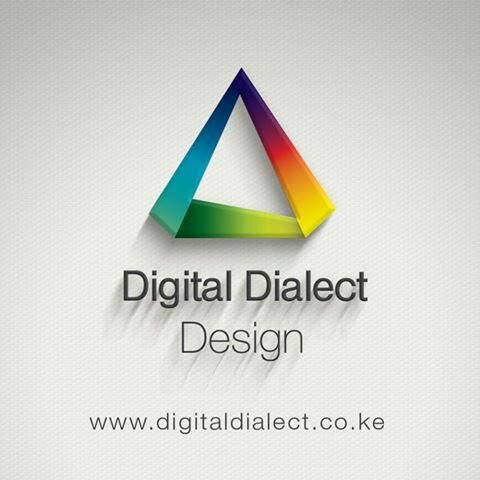 A Nairobi startup is aiming to revolutionise the world of advertising by walking away from traditional adverts and introducing 3D graphics.
Digital Dialect Design, founded by Alex Ndubai and Marcus Ezra with a staff of nine people, has attracted a number of major firms in the Kenyan advertising space including Scangroup, the only advertising company listed on the Nairobi Securities Exchange (NSE), as clients.
The company, which also specialises in graphic design, web design, motion graphics and architecture, has over the last four years captured the attention of global heavyweights, such as Jaguar, for whom the company did the Jaguar XF advert.
Ndubai told HumanIPO: "I consider Digital Dialects high points being firstly the establishment of strong working relationships with all members of the team, closing projects that we thought impossible and landing clients that we only ever dreamed of."
He said the company is focused on the future with continuous improvements and refining its output to a world class standard to attract high-end clients.
Ndubai believes the world of advertising is heading towards 3D, which he says easily communicates even the hardest of concepts.
"It's the visual equivalent of a 'sound bite'," he said. "Ideal for packing the most information into the shortest TVC. It is a dynamic medium that uses motion to tell a story or make an impact in some way.
"Animation techniques grab attention effectively. With animation, your only limitation is your imagination, meaning there are no limits to what can be shown."
Ndubai said he favours 3D advertising due to its ability to offer flexibility to the user, making the unthinkable linkable in a way conventional photography simply cannot.
He adds this form of advertising has the capability to turn an ordinary product and impart a "high tech look and feel to it".
For projects like real estate, 3D is preferred as it allows developers to show clients the end product in motion long before the actual project starts.
Ndubai said: "Massive engineering and architectural projects are sold long before construction begins. 3D animation techniques such as ray-tracing and radiosity contribute photographic realism to 'fly-through' animations, so the audience is made to feel like they are looking at a film of the real thing."
One such project carried out by Digital Dialect is a 3D illustration of the Freedom Corner, a project by the Kenyan government to honour freedom fighters through a museum.
It is the viability of 3D adverts in real estate that has led to the acquisition of various clients including the high class Aberdare Hills Golf Resort.
Other clients associated with the startup include Executive Water, Moto Deals, First Community Bank, Keroche Breweries and Eagle Insurance.
Ndubai is however quick to point out it has not been an easy ride to the current position.
He said, as with any startup, capital issues and getting the right skills given the complicated nature of the work have been problematic, as well as getting the right kind of clients having entered the country when there were very few companies, if any, creating 3D adverts.
To date the startup is yet to seek additional investment, but said it is always on the lookout for strategic partnerships that would lead to mutually beneficial interactions, not only financially motivated ones.
"Digital Dialect Design is focused on becoming a "design factory" churning out world class design output at reasonable costs for all kinds of clients," Ndubai said. "We are a learning company and with every interaction we get better and better at what we do. Every time a client interacts with us they are assured that they are getting the best of what we can offer at that point in time."