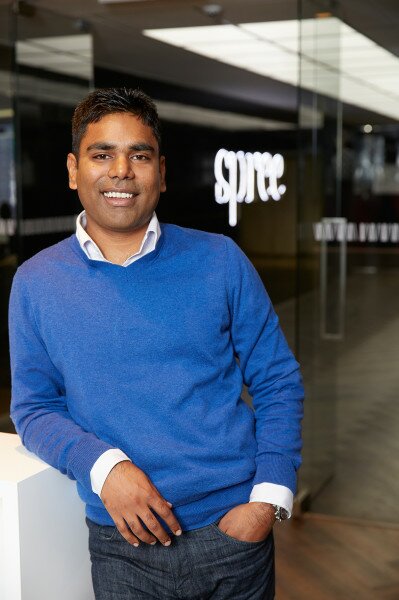 Krishna Motukuri, CEO at spree. Image courtesy of spree.
South Africa's first shoppable magazine, spree, will be including its tuis/home magazine online before the end of the year, launching interior products for sale.
Following spree's recent launch five months ago from the success of Sarie magazine's online fashion store koop.sarie.com, the site has grown 80 per cent in user numbers.
According to Krishna Motukuri, chief executive officer (CEO) at spree, 65 per cent of this growth figure is recurring customers.
Speaking to HumanIPO, Motukuri said: "Our objective [is] to make spree a regular destination for fashion inspiration."
He explained the online store as a shoppable magazine can fulfil the customers' fashion and lifestyle needs with inspiration, insights and style advice as key aspects in their experience.
"Editorial content and commerce come together in a shoppable magazine experience, offering customers a seamless path from inspiration to purchase," he said.
E-commerce is also viewed as the chief generator of income for digital publications, replacing revenue from digital advertising, which is now seen as "traditional", the CEO believes.
Most recent launches include children, baby and toy offerings under parenthood-targeted publications.
Due to recognising a high demand for maternity wear and plus size clothing, the website has also made purchasables in this line available, as well as a gifting range for both men and women.
spree prides itself in offering a highly engaging experience with editorial content as complementary to buyable products as a differentiating factor.
By offering more than just online shopping, visitors can also be inspired through features such as the lookboard.
"As we see ourselves as a fashion magazine of the future, every aspect of the site is approached with the aim of providing a wardrobe solution to visitors," Mokuturi said.
More information about local designs and designers will be added soon.