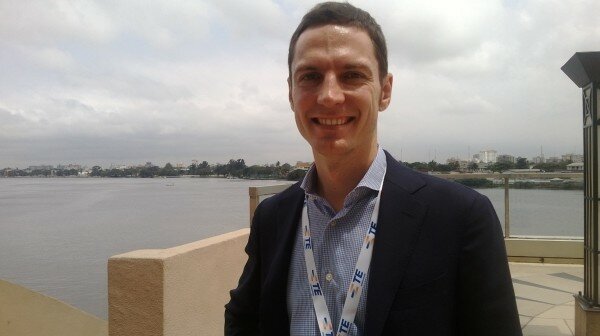 Vytas Paukštys, CEO of Eskimi.
Vytas Paukštys, chief executive officer (CEO) of Eskimi, Nigeria's largest mobile social network, has described the South African market as more advanced while Nigeria's is more aggressive.
Paukštys said South Africa offers several advanced options that supports processes, including payment.
"I will say Nigeria is probably the fastest, South Africa is more advanced in terms of digital media and payment, but Nigeria is the most aggressive market we've seen. It is of course the largest market," he told HumanIPO.
He said Eskimi is also growing in other African countries.
"We've seen some traction in other countries," Paukštys said. "The product is growing in almost all African markets – Ghana, Kenya, South Africa, and Nigeria."
He said the rate of growth in Nigeria is not as fast as it was in 2012.
"It is growing although not as fast as we were in 2012, but we are still seeing a lot of organic growth because the market is big and we still have a lot of places to penetrate," he said.
He said the company's growth in Nigeria was aided by its various partnerships.
"The growth is also accelerated by MTN and other partnerships that we do," he said, making reference to MTN Goody Bag.
Eskimi currently has packages on MTN and Etisalat, and Paukštys said plans are underway to launch packages on other networks.
"We are talking to all the telecoms companies, we are friendly and friends with all the networks, it's just that MTN was the first to propose this and of course they are the largest network," he said.
"Other networks also have many good things to offer and we are talking to them, and we hope we will launch something with them in the next six months."