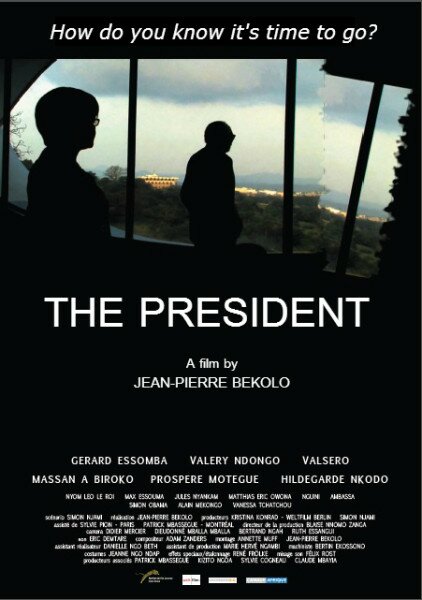 Multimedia company BuniTV has released the banned Cameroonian film 'The President: "How Do You Know Its Time to Go?"', directed by Jean-Pierre Bekolo.
According to Buni TV, which acts as a distribution platform for Kenya's political satire show XYZ, the move will make it possible for Cameroonians inside and outside the West African country to access the film following its swift banning by the government.
The film is a story about a fictional president who disappears days before the general election, and refers to Cameroon's strongman President Paul Biya, who has been in power for more than three decades.
Bekolo, who has been a lecturer in America teaching film, video on demand platforms such as Buni TV can help break censorship still experienced in certain countries around the world and make freedom of speech attainable.
"Today, new technologies provide a solution for filmmakers in countries that still impose censorship on cinema and where freedom of speech is still threatened," he said. "Online distribution will make The President widely available, and hopefully this will lead to real dialogue on the issues the film raises."
The film premiered at the Durban International Film Festival in July and touches on a number of taboo subjects including the ailing health of President Biya, who spends most of his time outside the country for treatment, and a reflection of other presidents in similar circumstances including Eduardo de Santos, of Angola, and Zambia's Michael Sata said to be in India or London.
This film, although set in Cameroon, is said to be a reflection of a number of African countries including Ethiopia, Ghana, Malawi and Nigeria whose presidents have died in power after undergoing treatment for years amid denial from aides and parties.
Marie Lora-Mungai, Buni TV chief executive officer (CEO) said the platform which has millions of viewers continues to spearhead in airing political sensitive content with XYZ recently having won Africa Magic Viewers' Choice award for Best TV series.
"One of the great advantages of the internet is that it can circumvent censorship. BuniTV wants to play a role in fostering and supporting the free flow of ideas in Africa," she said. "When we learned that Jean-Pierre was not able to screen The President in Cameroon, we felt it was our responsibility to help this important film reach its audience."
The film will be available from October 12 on the platform's subscription service.