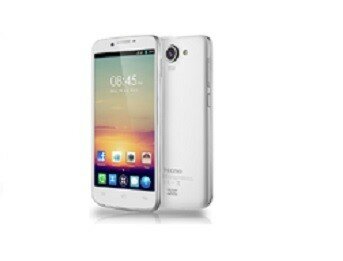 Tecno, one of the first dual SIM mobile phone brands to hit the African market, has launched a new family of pocket friendly smartphones in Kenya.
The smartphones come powered with Android 4.2 Jelly Bean and a 1.0 GHz dual core processor.
The devices include the Tecno D1 and Tecno M3, which will retail at KSh12,000 (US$141) and KSh9,000 (US$105) respectively, making them the most affordable phones running on a recent version of Android.
The M3 features high speed 3G and 512MB of RAM. The phone also has a five megapixel back camera as well as a 0.3 megapixel front camera and a 3.5-inch touch display with internal storage of 4GB.
The D1 on the other hand spots a 2.6 inch display in addition to a physical QWERTY keypad with an internal storage of 4GB and an expandable memory of up to 32 GB.
It is also powered with a 1.0 GHz processor like the M3 and has both back and front cameras at 2 megapixels and 0.3 megapixels respectively.
Tecno has designed the D1 to meet the needs of socially active users striving to enjoy a smart life in their social circles.