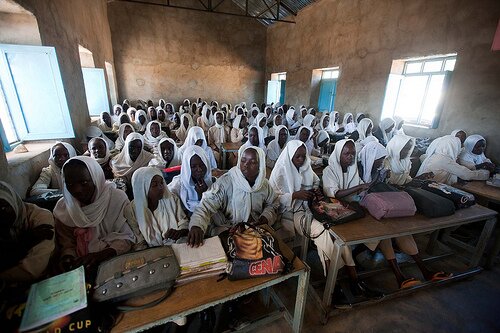 CC imagehttp://www.flickr.com/photos/unamid-photo/8266126337/ courtesy of flickr
Women working in Rwanda's ICT sector have visited various girls secondary schools on a mission to educate them on the importance of embracing ICT.
Jean-Philbert Nsengimama, Minister for Youth and ICT, said the number of girls in the sector remains low, which is why the ministry launched the project to ensure more girls get involved in the sector.
He also urged them to maximise the opportunities ICT offers, regardless of socio-economic status, levels of education and location.
The minister commended the private sector for working with government to increase technology levels in the country.
"ICT gives opportunities that were not there in the past and creates new jobs," said Nsengimama. "We want to make people aware of these opportunities."
The launch of the ICT awareness campaign was not intended to master ICT, but to open people's mind to embrace technology.
The majority of girls in schools revealed they are ICT illiterate with some children saying they had never seen a computer before because many schools do not have the facilities.