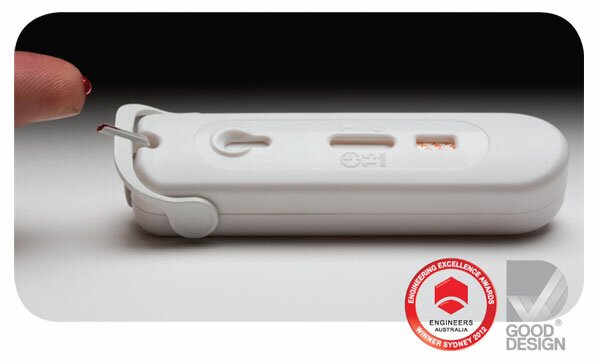 Image courtesy of AtomoRapid.
Self-help malaria testing device AtomoRapid has been developed, enabling quick and reliable malaria diagnosis for Africa and beyond.
HumanIPO reported earlier this year on the release of the AtomoRapid device for HIV/AIDS tests.
Developed by Australian healthcare company Atomo Diagnostics, the device will be released at the sixth MIM Pan-African Malaria Conference, in Durban, currently underway until October 11.
"Rapid testing away from hospitals and clinics are recognised as an increasingly important weapon in the fight to bring infectious diseases under control in Africa," the statement said.
According to the Global Fund, 655,000 malaria deaths were recorded in 2010 with more than 90 per cent of the cases coming from Africa.
As malaria test kits have resulted in erroneous diagnosis, AtomoRapid aims to supply accurate readings with the integration of blood collection and the delivery features into the test cassette.
John Kelly, chief executive officer and founder of Atomo Diagnostics, said: "Malaria is as much of a threat to the well being of Africans as HIV is, so we wanted to ensure that we were also able to utilise the next-generation AtomoRapid solution to aid in the fight against malaria."
The company feels there is a "serious need" in Africa for trustworthy tests, especially in far-off locations.
The product will be manufactured in South Africa and marketed as African-made for global export.