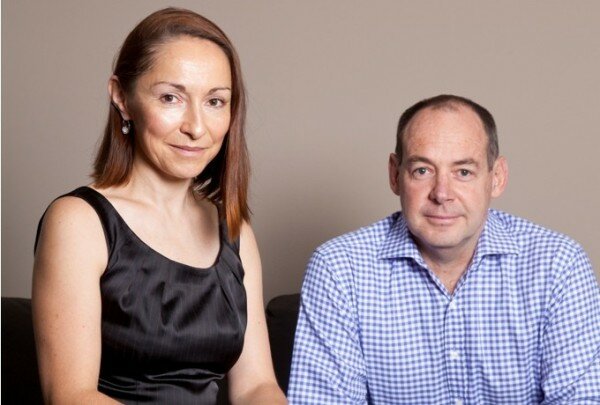 Keith and Odette Jones, leading the Founder Institute in Johannesburg, South Africa.
Keith Jones, director at Founder Institute, shares his experience of launching an incubator following the establishment of the Founder Institute in Johannesburg, the first African chapter of the international organisation.
Setting up an incubator is very much like setting up a new business: It's not that easy.
After deciding to go ahead with the programme in February, we opened the doors on the first chapter of the Founder Institute in Africa in Johannesburg, September 2013.
We had planned on opening sooner, but, as with any new venture, things did not quite go as planned.
The startup community is highly fragmented, so there is no easy way to reach budding entrepreneurs.
Also, the format of what we were offering had not been done on any kind of scale in the local market before either.
The first challenges we had were in reaching a large enough audience of founders, we don't have a Silicon Cape here (in Johannesburg) and in spite of having articles published on most of the mainstream digital media platforms, entrepreneurs were still calling us a 'well kept secret'.
What appealed to me about the Founder Institute format was the combination of global best practice content offered in the form of a structured curriculum, a part time course allowing founders to keep their day jobs, and a heavy dose of reality offered by our seasoned group of local chief executive officers (CEOs) who act as mentors through the programme.
We are an early stage incubator or can even be considered pre-incubation.
This is really what is missing in Africa as seed capital is hard to come by in the venture capitals (VC) and funding markets.
Most local startups have to accept the fact that they will probably have to bootstrap, as there are very few other options.
If they are bootstrapping they don't have anywhere to go to work through the challenges they are going to face, create a community, network and share ideas and find mentors who meet their need.
We are in week four of the programme now, heading towards our first cut off point, The Mentor Idea Review, in a week's time, and we have a great bunch of founders.
Typical costs for the programme are around US$1,000 per head, but we were very fortunate in getting Microsoft Bizspark and the Jobsfund money to fund our first intake. Setting up these structures took quite a bit of time as well.
There was quite a bit of concern that offering the first fully funded and effectively free programme globally would dilute the quality of the intake and our fall out rates would be higher.
This has not been the case, we have quite a strong group and our fall out rates have not been bad at all.
This is either because there has been some pent up demand in the market for the programme or, my guess, having a technology incubator in Johannesburg makes all sorts of sense.
This is where the consumers and techies are and it is the leading technology hub in Africa.
We have over 15 seasoned technology CEOs that are giving us their time for free and it has been a great experience so far.
The course is proving to be well-structured and very challenging, and as far as I can tell, offers the most structured and demanding entry into the startup world available.
There have been quite a few bumps in the road and pain points to get to this point, but now that we are in full swing we are realising what a privilege it is to work with such a strong class of founders and such an open, supportive and engaged set of mentors.
What a blast! We have had a huge learning experience in working with the founders and mentors and are looking forward to the rest of programme enormously.
Watch this space for the next market leading tech company in South Africa.