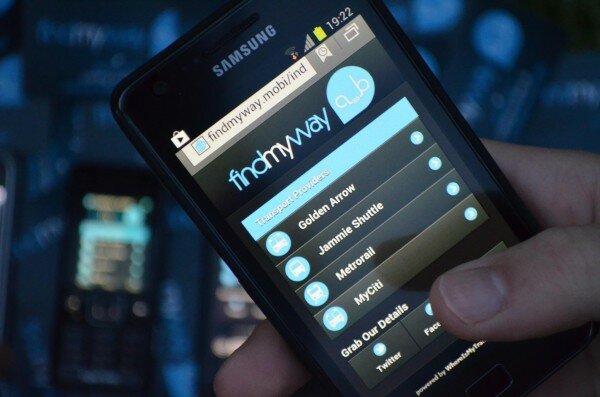 FindMyWay, a South African transport information portal, is rolling out to other major cities after a successful beta programme in Cape Town.
The service aims to make commuters' lives easier by providing public transport information to their mobile phones and its beta mobi site has been active since October 2012.
Fifteen transport providers have been integrated to the service which is now live in Cape Town, Johannesburg, Pretoria, Durban, East London and Port Elizabeth.
WhereIsMyTransport, the startup behind FindMyWay, was co-founded by Devin de Vries, and Chris King.
"We aim to put everyday transport information at commuters' fingertips," De Vries said. "Our goal is to make public transport more accessible and the experience more enjoyable.
"By making public transport data more accessible, we hope to encourage more people to use public transport as a sustainable daily commuting option."
As well as being a mobi site, FindMyWay has an app for BlackBerry 7 OS smartphones which is free to download on BlackBerry World.