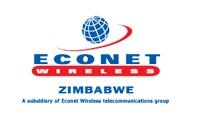 Zimbabwean operator Econet has won its court case against Namibian technology company Trustco, following an ongoing saga since 2011 about EcoLife services.
Econet announced its victory on Sunday, October 6, after winning its case in the supreme court to end its disagreement with Trustco over a terminated insurance offering.
EcoLife was launched as an insurance product in 2010 with the idea to encourage bulk airtime recharges as a prerequisite for 'free' life insurance.
However, seven months after the launch, its 1.6 million EcoLife subscribers started complaining about spam messaging obligating sign ups.
Two weeks later Trustco ended its partnership with EcoLife, based on threatened termination for demands from Trustco's side to allegedly to take advantage from the opportunity, according to TechZim.
The conflict was centred around further payment of royalties for customers who were not officially registered on EcoLife.
Amounting to 30 per cent of Econet subscribers, EcoLife customers have been moved to an alternative insurance platform, but Trustco took the matter to court in hope of the revival of the previous agreement.
In the Zimbabwean courts initially, Trustco appeared to be winning the case as the service was determined to be resumed.
However, EcoLife has appealed to the supreme court, meanwhile ending the EcoLife service as its contract with Trustco expired in February 2012.
During Econet's period of fighting back, it has hinted plans for "an alternative system that will automatically calculate your free life cover entitlements and provide you updates".
Although no announcements have been made as of yet, the new product is expected to be made public within months.