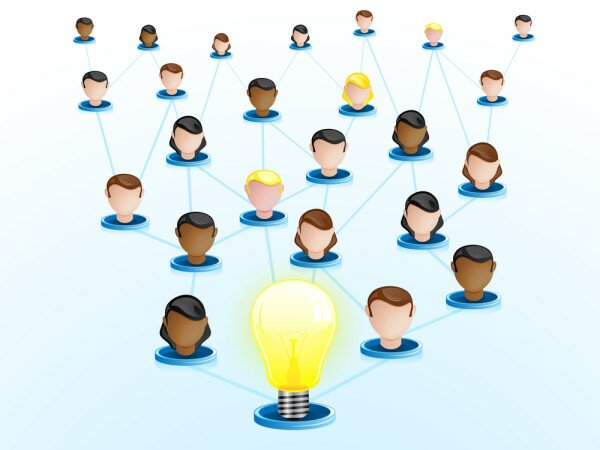 Egyptian startup FekraSquared will in December launch SolverMine, an open innovation platform that allows businesses and governments to crowdsource solutions to problems and reward those that provide them.
SolverMine will host challenges posed by businesses, governments and non-profits in a competition format, rewarding anyone that comes up with an innovative solution with cash or non-monetary incentives.
"The goal is to generate innovative crowd-sourced solutions from the platform community and award the most innovative ones," co-founder Sabrine Assem told HumanIPO, adding that the company was primarily targeting organisations facing challenges in alternative energy, biotechnology, agriculture and ICT, though not restricting itself to only those sectors.
"SolverMine is targeting primarily scientists and engineers as problem solvers. However, we're not placing any requirements or conditions for people to join, of course. Anyone is welcome to join and part of the beauty of crowdsourcing is the fact that a solution or innovation may emerge from someone who is least expected to provide a solution."
Solution seekers will pay a fee to post problems on the platform, and then view all submitted solutions during the challenge duration. At the end of the challenge, the seeker evaluates the solutions and picks the best ones, transferring prizes – normally money, but potentially recognition certificates or employment opportunities – to the winners.
The platform's business model is taken from the global market leader Innocentive, but Assem said the startup had been persuaded of the need for a solution specific to the Middle East and Africa.
"Why we decided to start SolverMine was realising that Innocentive and other players all focus on solvers networks in Russia, China and India, followed by the US and Western Europe," she said. "On the other hand you have abundant talent in the Middle East and Africa that are not accessible and many regional challenges that need local talent to work on them."
Assem said the company, which was incubated by Flat6Labs for three months last year, wanted to enable solution seekers to collaborate with large networks of problems solvers to tackle challenges.
"We expect this platform to host challenges related to persistent issues affecting life such as climate change, diseases and epidemics, poverty, education, and also allow smaller organisations – not only the big multinationals – to have a pool of solvers work on very specific challenges," she said.
Assem said there had been some delays in launching SolverMine, caused by technical challenges developing the platform and the lack of a proper intellectual property legislation framework in Egypt to protect solution seekers and problem solvers, but that the company now anticipated more than 5,000 problem solvers registering as it launches and spreads the news through its networks. It is targeting 50,000 registered and 10,000 active solvers within a year.
The company has already partnered with two universities in Egypt – Nile University and the German University in Cairo – gaining access to their networks of academics and students, while it will also seek to utilise the Flat6labs network and partner with further regional entities to gain access to more problem solvers.
Image courtesy of Shutterstock.