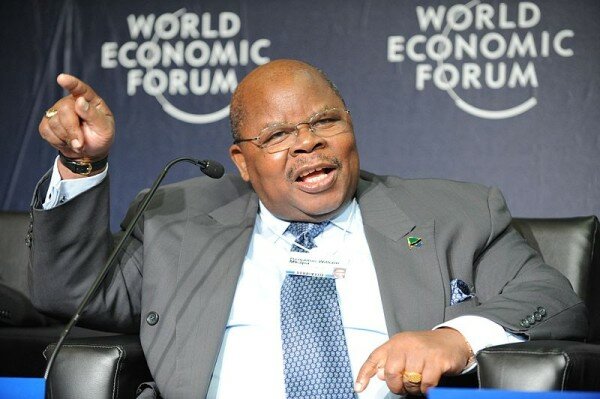 Cc image courtesy of World Economic Forum
Microsoft has formed a 4Afrika advisory council headed by former Tanzanian president Benjamin Mkapa, tasked with guiding strategic investments to be undertaken by the initiative and ensure it remains aligned with the continent's development goals.
Microsoft said it decided to create the council to solicit external input and guidance from the region's most respected influencers as the initiative seeks to improve the continent's global competitiveness.
Other members of the council include managing director of Microsoft South Africa Mteto Nyati, who is also the vice chair, Juliana Rotich of Ushahidi, Hanan Abdelmeguid of Orascom Telecom, and Florence Iwegbue of Nigeria's LiveWello.
Microsoft's director of legal and corporate affairs for Africa Louis Otieno will be the council secretary.
Speaking following his appointment as chair, Mkapa said the council will strive to highlight Africa's innovations and businesses on a global stage.
"I am deeply honoured to chair the 4Afrika Advisory Council and to represent this prestigious group of council members because we all believe deeply in Microsoft 4Afrika's mission to help Africa improve its global competitiveness," he said.
"Together with the Microsoft team, we look forward to helping to grow African leaders, encourage and support African businesses and highlight African innovation here on the continent and on the world stage."
The council has already had its first meeting in Dar es Salaam, Tanzania, where it discussed topics including developing strategies that address both rural and urban youth populations, the role of teachers as content creators, and approaches to building sustainable models for growth of African entrepreneurs and small businesses.
The council also made nominations for Youth Leaders from the continent, with candidates chosen from President Obama's Young African Leaders Initiative, the African Leadership Network, the African Leadership Initiative, the Desmond Tutu Leadership Fellowship Program and the World Economic Forum's Forum of Young Global Leaders.
Successful candidates will be notified in the coming weeks as to when they will receive formal invitations.
"As established influencers and innovators in Africa, we know that this group composing the 4Afrika Advisory Council will make highly impactful contributions to Microsoft 4Afrika's efforts to shape development priorities across the continent with the use of technology as an enabler," Nyati said.
"Not only will the group help Microsoft 4Afrika to understand and engage in existing areas of untapped potential, but we are confident it will also help us break new ground within the initiative's targeted sectors, including healthcare, education and small business enablement."
The group will meet twice annually and hold regionally focused meetings at other times of the year.