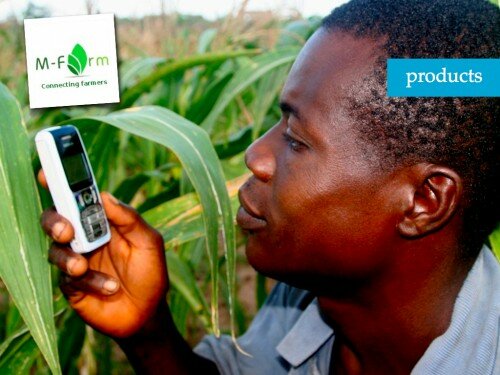 image courtesy of Mfarm
The Safaricom Foundation has injected KSh20 million (US$235,000) into a local agricultural startup in a bid to boost its agent network and enable farmers to access price information for their crops through mobiles across the country.
M-Farm provides vital market information and trading services to rural farmers via a mobile app.
The funding from Safaricom will be used to pilot the Farm Agent and Quality Control Model to deliver information and better prices to smallholder farmers through mobile technology.
Linda Kwamboka, co-founder and chief marketing officer (CMO), at M-Farm said: "We are thrilled to have secured the funds we need to continue to grow the business.
"Now, we will be able to help even more farmers beyond the over 8,000 farmers already using our platform, and improve their standard of living."
Les Baille, Safaricom Foundation executive director, said the product would make agriculture a viable business option especially for small-scale farmers who have been exploited by middlemen.
HumanIPO reported in June Safaricom in partnership with Green Dreams Limited had launched mobile application platform iCow, an SMS-based programme aimed at promoting smart dairy farming.
iCow is an agricultural information platform designed to help farmers increase their output, thereby boosting profits.