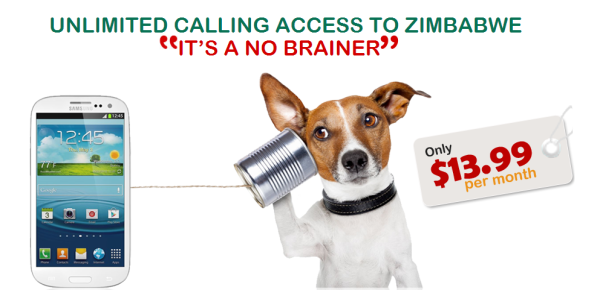 Image courtesy of Zimfon.
United States-based voice-over internet protocol (VoIP) service provider Zimfon is to launch in Zimbabwe, extending the VoIP offering through its Africom network.
Zimfon will be officially launched locally with an event in Harare next week.
Showing promise of offering a cheaper rate than services such as Skype, the release will come at a flat monthly rate of US$13.99.
Per minute billing through Africom will be US$0.06 and US$0.12 through Econet, Telecel and Telone, similarly charged as Zimfon's general offering on mobile networks.
Zimfon launched a cloud app in August, making its service for Zimbabweans available for more affordable rates.
The free, cross platform Softphone App provides a traditional telephone interface, which has been made available to Zimbabweans outside the country in the 'call home' promotion.