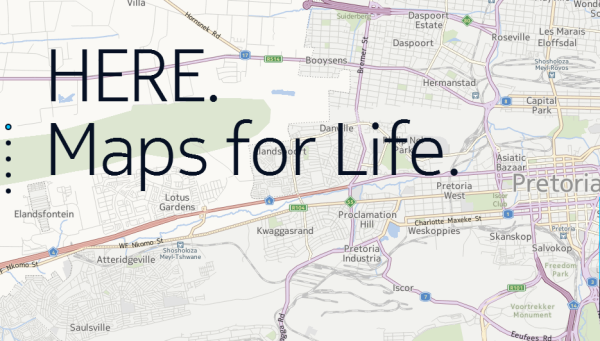 Nokia has entered a partnership with Tsitsikamma to Tatouine Expedition (T2T) for a project aimed at building and improving HERE navigation maps for the African continent.
An expedition of three explorers to travel across 24 countries set out earlier this month with the goal of covering more than 30,000 kilometers in 165 days.
Through a HERE GPS device in their possession, information about points of interest (POI) and geometry will be accumulated as they proceed.
Information will be sent to the Nokia Sub-Saharan HERE team in Johannesburg, South Africa, via email and be uploaded to the database every two weeks for updates.
Yoganathan Naidoo, Nokia Sub-Saharan operational manager, said: "We are incredibly excited to be working closely with the T2T expedition team."
He said the collected information will include road names, speed restrictions and road quality.
HERE's automotive map coverage up until now includes South Africa, Kenya, Namibia, Botswana, Lesotho, Swaziland, Mozambique, Morocco, Egypt and Reunion.
The three travellers are equipped with Nokia Lumia smartphones through which images can be captured and social media updates can be posted on social media throughout the journey.