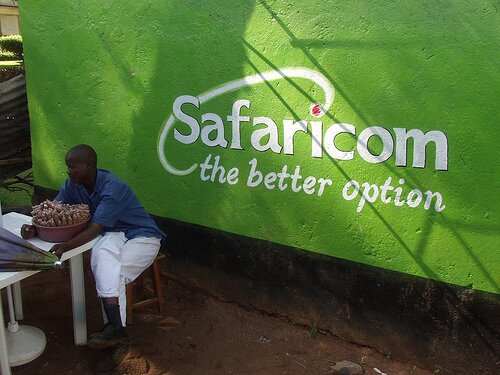 CC image coutersy of rogiro on Flickr
Safaricom released the second edition of its Sustainability Report today, representing its holistic reporting on matters relevant to Safaricom's ecosystem.
The report, which is in line with the Global Reporting Initiative and United Nations Global Compact Guidelines, details imperatives and opportunities in network quality, innovation, energy security, employee environment, regulatory environment, customer experience, business partner ecosystem, ethics and values as well as environmental performance
Bob Collymore, Safaricom chief executive officer (CEO), who announced he had also been appointed to the board of the UN Global Compact, said:
"Safaricom is not just about registering positive financial performance, but from a strategic perspective we recognise that sustainability continues to be a symbol of our common commitment to our shared future.
"Businesses can no longer thrive without due consideration of issues such as governance and values, innovation and climate change."
Collymore also called upon corporates to partner and collaborate with government, civil society labour organisations and UN agencies to take on responsibilities and allocate resources in areas that they previously may not have engaged in, outside of typical corporate social responsibility (CSR) initiatives.
"Among the achievements we have registered since we launched our sustainability agenda, is deepening financial inclusion through the launch of M-Shwari, which now has over 1.2 million customers, lowering the carbon footprint by converting 34 diesel powered sites to the more efficient 'power cubes' and increasing network sites to nearly 3,000," said Collymore.
Nicholas Nganga, Safaricom's board chairman, said sustainability reporting positions a company within a new group of peers and ignites the interest of a different genre of investors and partners.
"An enabling environment for our business is key to our sustainability," Nganga said. "We continue to engage and dialogue with the government and the Communications Commission of Kenya (CCK) to support the industry as a whole."