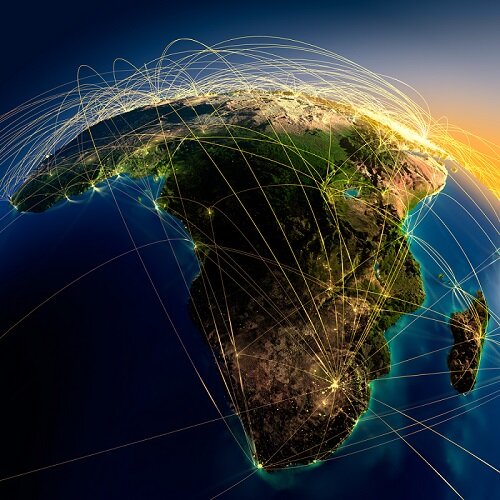 Only Africa will be unaffected by the predicted global decline in mobile revenue after 2018, pointing towards ample opportunity for investment.
According to a study recently released by Ovum, international worldwide connection growth will not reach a compound annual growth rate (CAGR) of more than four per cent between 2012 and 2018.
Resulting in less than a two per cent increase for universal revenues in the field, the average revenue per user (ARPU) will continue to decline.
However, Africa's CAGR is forecasted to increase by 4.2 per cent throughout the period.
An expected one billion connections by 2018 has been calculated for the continent, with a CAGR of 5.6 billion.
In comparison, global connections will rise from 6.5 billion to 8.1 billion between 2012 and 2018 with annual mobile service revenue increasing from US$968 billion to US$1.1 trillion.
A one per cent decline is expected from 2017, translating to US$7.8 billion, and ongoing for half a decade.
"Innovation in services, tariffs, business models, network operations, and partnerships will be key revenue-generating strategies," the report said.
Sara Kaufman, industry, communications and broadband analyst at Ovum said: "When you compare connection and revenue CAGRs, it is clear that mobile operators are facing a new reality: they must do much more with much less."
While growth is anticipated to slow down for the majority of markets worldwide, consolidation is viewed as a relief for market pressures.
"The need for revenue stabilisation is becoming paramount for a sustainable future," Kaufman said.
Developing markets such as Africa are facing the severest challenge with steadily growing markets reaching maturity.
However, Africa is believed to still carry large potential for development, as well as the South America, Central America and Asia-Pacific regions.
Image courtesy of Shutterstock.