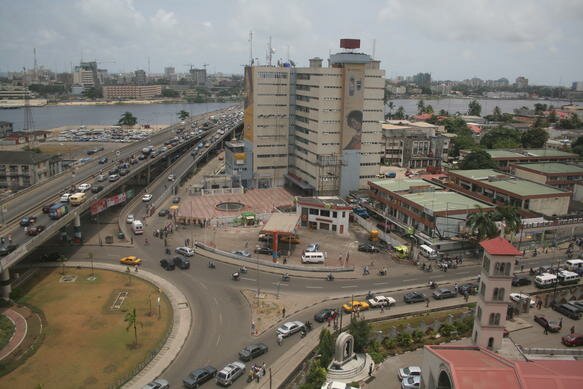 Lagos. CC image courtesy of Ulf Ryttgens.
Microsoft and Lagos state government have signed a memorandum of understanding (MoU) for an e-governance initiative to allow the state government to administer services to its citizens via smartphones and mobile devices.
The initiative will leverage on the existing call centre infrastructure to implement a citizen relationship management platform, and provide IT backbone for the state's health insurance programme.
Other programmes under the initiative include IT skills development and availability of cheap mobile devices as a premier partner of the Microsoft4Africa initiative.
Furthermore, the company will train 100 Microsoft certified applications support personnel, who will assist the state government in the implementation of Microsoft applications. The support service will also be extended to other states, private sectors and other African nations.
Babatunde Fashola, governor of Lagos state, said the initiative will help in answering citizens' queries on state service.
"It will also be used to answer queries from citizens regarding the state services, initiate transactions and eventually to completely offer government services via on-line; constitutes another mode of communication without traveling to the Secretariat," he said.
The initiative is expected to go live in April next year.