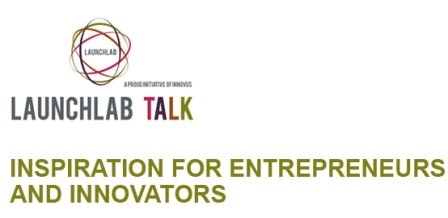 Stellenbosch-based acceleration hub LaunchLab is to host a talk aimed at inspiring innovation amongst entrepreneurs, offering expert startup advice.
HumanIPO reported last month on the partnership between PitchIN Stellenbosch, Innovus and LaunchLab.
Critical issues such as obtaining funding, being investment ready and startup company experience will be addressed at the talk.
Industry experts Schalk Nolte, chief executive officer (CEO) at Entersekt, Zacharia George, chief operating officer (COO) at U-Start Africa, and Saberie Marais, business development manager at the Technology Innovation Agency (TIA), will be leading the event with motivational talks.
Matt Pretorius, assistant project coordinator at Innovus, said: "This event is inspiration for entrepreneurs and innovators because our industry experts are all [witnesses of] success stories with real experience."
Nolte will share his experience in building Entersekt, the failures and lessons he learnt along the way.
George will shed some light on investment from the venture capitalist's perspective, while Marais will provide information useful to innovators and entrepreneurs towards obtaining public funding.
JD Labuschagne, junior business developer at the LaunchLab team, told HumanIPO: "We will host the LaunchLab Talk event to attract a room full of dynamic entrepreneurs in the greater Western Cape region."
He said it will also be a great opportunity for entrepreneurs to network.
The event will take place on Friday, October 25, between 5pm and 8pm at the Pulp Cinema in the Neelsie student centre on the Stellenbosch University (SU) campus.
Online sign-up is free until October 24.