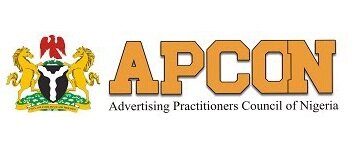 The Advertising Practitioners Council of Nigeria (APCON) has expressed its readiness to partner with Google and other major online advertising companies with the aim of regulating online advertisements in Nigeria.
Lolu Akinwumi, chairman of APCON, told Vanguard Newspapers online advertising presents numerous regulatory challenges, which is why the council is going into partnership with Google and others with the aim of strengthening regulations and protecting consumers.
"Regulating all advertising contents has always been and will continue to be APCON's core duty. We have the Advertising Standard Panel, ASP, which under the law, has the power and the responsibility to vet all advertising materials in all media including the internet for the Nigerian market," he said.
According to him, internet monitoring is a major challenge for the council.
"There are obvious challenges because the monitoring of the internet is something that poses its own problems, but having said that, the council of APCON is working with Google and the other online advert operators to ensure that there is enough control on the content that goes out of the websites of all the big organisations," he said.
When contacted on how they are regulating advertising through the internet, two of the leading online classifieds operators in Nigeria, OLX and Karewa, said they already have mechanisms in place that ensure fraudulent contents are warded off and consumers protected.
Bronwyn Johnson, head of marketing at OLX Africa, said her company is striving to ensure that advertisements on its platform are adequately regulated using the company's internal strategies.
"We have people who read every ad submitted before it is posted and there are certain things that they look out for to ensure that it is not a scam," she said. "We generally take zero tolerance approach to that kind of entry and we do not let it go. We also report to local authorities like the police if we pick up such things. We know we cannot guarantee 100 per cent safety but we do all the things we can to protect our users."