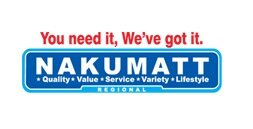 Kenyan retail giant Nakumatt will tomorrow launch the Nakumatt Global MasterCard prepaid card, that will allow customers to preload their cards before making purchases.
The cards will be launched in partnership with MasterCard, Kenya Commercial Bank (KCB) and Diamond Trust Bank (DTB), and will enhance paperless transactions.
Notably the new cards come with EMV technology that stops card scheming, with banks in the country expected to switch over their cards to EMV from magnetic strip technology by the end of the year.
The preloaded money will also allow the retail chain to acquire interest free capital to support its activities.
The company already has a card that allows customers to accumulate points on every purchase and redeem them through purchases of goods.
The launch, to be held at the retail giant's newest store at the Thika Road Mall in Nairobi, is expected to reduce over-reliance on other types of payments including debit and credit cards, as well as mobile money.
Nakumatt supermarkets are established in several other East African countries, including Rwanda, Tanzania and Uganda.