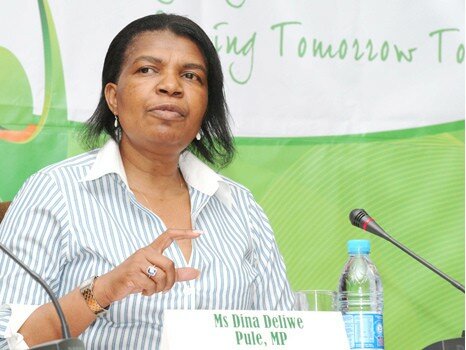 Former minister Dina Pule. CC image courtesy of GovernmentZA.
Officials involved with an alleged cover-up involving Dina Pule, the former minister of communications, are being investigated by the Public Service Commission, said Yunus Carrim, communications minister in South Africa.
"We are awaiting the outcome of this Public Service Commission report, and hope it will be finalised soon. Thereafter, we will take further legal advice and decide on what action to take," Carrim said in a reply to a parliamentary question tabled by Juli Killian, member of parliament for the Congress of the People (COPE).
Carrim was sworn in as communications minister in July in place of Pule following a cabinet reshuffle.
According to Carrim any premature actions taken before the finalisation of the report could lead to further issues ending up in court, which would cost time and money for the Department of Communications (DoC).
"If it is proven that DoC officials have committed any offences, of course action will be taken against them," said Carrim.
COPE's Killian enquired as to whether criminal charges would be laid, to which Carrim said he understands the report was handed to the South African Police Services (SAPS) in order to conduct further investigations and will then determine what action must be taken, if any.
Carrim will refer to the recommendations of both the National Prosecuting Authority and the police when making a decision on taking civil action against Pule in order to recover the illegitimate spending of taxpayers' money.
Pule was suspended by the National Assembly in August this year following the Ethics Committee finding her guilty of misconduct.