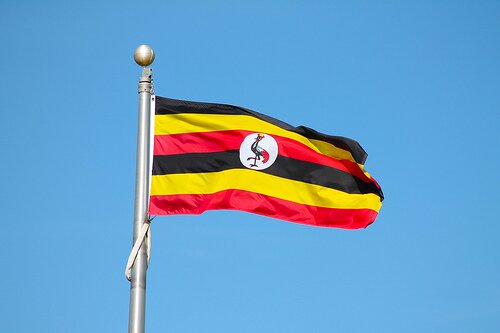 CC image coutersy of markwinnipeg on Flickr
A free SMS-based reporting tool in Uganda is allowing the country's youth to communicate with their government and community leaders using their cell phones.
The initiative, sponsored by IBM and the US fund for UNICEF in collaboration with UNICEF Uganda under the programme dubbed U-report, conducts weekly polls for youth to share opinions and raise issues affecting them, and has been on the ground since 2011.
According to UNICEF Uganda representative Dr Sharad Sapra the analytics tool has helped the organisation and its partners, including community leaders, to make more informed decisions about how to prioritise, development and relief work efforts.
"This project has the potential to change the lives of young people in Uganda simply by giving them a platform to communicate and be heard. Today we've created a richer U-report that makes sense of streams of data in real-time," he said.
"This technology helps us understand the real impact of policies and development programs, the pulse of the nation at any given time and it even provides an early warning system on disease outbreaks or where we need to focus relief work."
More than 240,000 young people in Uganda have joined the programme and responded to various surveys.
The 'U-reporters', as participants are referred to, send text messages on various topics affecting society, including health, education and gender-based violence.
According to UNICEF an average of 170,000 text messages are sent each month, 20,000 of which are unsolicited, with another seven per cent requiring immediate action from community leaders and government.
The programme leads say they have had to acquire 'A-Class', a text analytical and machine learning technology, from IBM research following the uptake, which has resulted in an increased volume of diverse data, making it a challenge for the programme leads to identify emerging issues.
Currently all 386 MPs in Uganda subscribe to U-report, enabling them to receive reports of issues affecting their constituencies and address these issues.
Following its success the programme has been expanded to neighbouring Zambia, Burundi and South Sudan, and will launch in the Democratic Republic of Congo (DRC) soon, with the coordinators seeking ways to deploy it in non-English speaking countries.
"This collaboration is a powerful demonstration of the value of analytics. We are very proud that text-analytics algorithms developed by IBM Research have made U-report a smarter and even more innovative tool that allows UNICEF to more accurately identify what matters most to the youth in Uganda," said Dr Rick Lawrence, manager of machine learning at IBM Research.