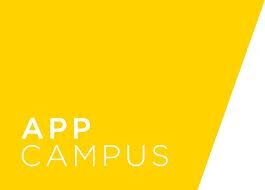 Mobile application accelerator AppCampus has extended an invite to all developers with apps that can be used for Windows Phone and Nokia Asha to approach them for funding.
Speaking to HumanIPO, Pekka Sivonen, head of AppCampus, a joint programme by Microsoft and Nokia, said it was looking for innovative, first-to-market ideas with a fresh approach on design elegance and superior quality and performance.
The funding in question is between EUR20,000 (US$28,000) and EUR70,000 (US$97,000) depending on the complexity of the app.
"The successful apps are expected to be exclusively on the Windows Phone store or Nokia store for 90 days and in that period we will be pushing them into the marketplace and supporting their advertising," said Sivonen.
"If they use money for advertising we will top that up with an equivalent amount for advertising."
The exclusivity of the programme is to help developers concentrate on one platform until they are mature enough to venture onto other platforms.
Apart from the idea being new in the market, the app should have a solid team behind it, comprising of a developer, interface designer and marketers.
"The team should have a track record that we can trust to pull the app through," said Sivonen.
The app should also have five million downloads a year after it was first launched.
Sivonen decried the fact that after coding and application it usually becomes very hard for developers to enter the market. He said that once an app is created it should be able to have impacted 200 different markets.
AppCampus is a mobile application accelerator program managed by Aalto University in Espoo, Finland, and funded by a EUR18 million (US$25 million) joint investment between Microsoft and Nokia to foster mobile application development on Windows Phone and other Nokia platforms.