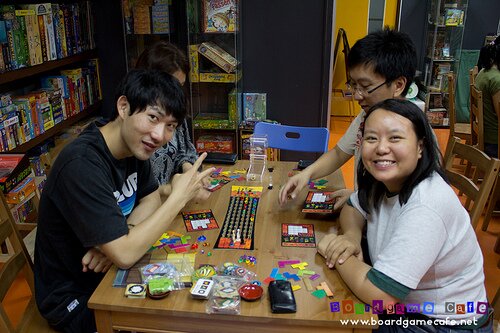 CC image courtesy of boardgamecafes on Flickr
Tanzanian startup Ubongo will launch an "edu-tainment" show on national television in the country geared towards bridging the gap for students who do not have ways of accessing the content available for them.
Ubongo is a social enterprise that creates engaging and localised multimedia content for learners in Africa.
"Kids in Africa can't access the great content out there. We deliver content for learning with technology that is already there," Nisha Ligon told HumanIPO in an interview on the sidelines of DEMO Africa 2013 in Nairobi.
The weekly Bunga Bongo series is set to premier in January 2014, and will include animated characters who go on adventures and use their wits and knowledge of mathematics to solve problems facing their community.
The animated stories are projected to capture imagination and attention of children in addition to helping them understand fundamental concepts of mathematics at the upper primary school level.
The show is for both English and Swahili speakers as the company has developed the show in both languages.
Interactivity is also a component that Ubongo will be seeking to explore, and the startup has come up with an interactive system that allows viewers to actively participate using their mobile phones.
This works by Ubongo asking several questions that young viewers are required to answer by SMS, helping to test their knowledge after watching the programme. Competition for prizes is also part of the system.
The startup is now looking for international distribution partners that will help in bringing the show to young viewers all over Africa.