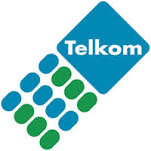 South African part state-owned operator Telkom and Absa bank have partnered to provide fully equipped mobile audio visual libraries to two schools in Soweto, Johannesburg.
While Absa already engages with the schools in the form of a leadership programme, Telkom has joined the efforts by committing two libraries comprising flat screen television, DVD player, three laptops and internet connectivity for two years, to the value of ZAR120,000 (US$ ) per library.
The laptops will be loaded with software such as Encyclopaedia Britannica, while a range of DVDs and books will also be donated.
"These partnerships to resource schools stems from our unwavering belief that ICT can realise a myriad of benefits for both teacher and learner," said Sarah Mthintso, head of the Telkom Foundation.
"We simply cannot sidestep the fact that we have to equip future generations for a knowledge-based society. We have to produce knowledge workers. We have to develop digitally literate citizens. The future demands it."
For ease of transport between classrooms, the libraries are in the form of mobile units and can also be used as mobile labs.