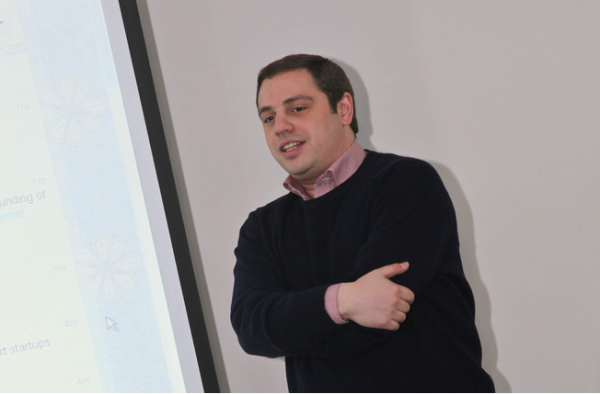 Abudallatif Olama, serial Eqyptian startup entrepreneur.
Online business is a great area for development in Egypt, offering opportunities for payment and e-commerce integration, according to DAREnDEAL chief executive officer (CEO) Abdullatif Olama.
Olama spoke to HumanIPO about his experience of the tech business scene in Egypt.
"The Egyptians are interested, they are quite experimental. They try to do new things, online in general," Olama said.
Despite their openness, the majority of the population still prefers cash on delivery (COD) as a payment method above online transactions.
With a COD rate of 60 per cent, Olama believes it is very "inconvenient" and disruptive to a smooth online user experience.
Media exposure of success stories and online marketing can aid in establishing trust for online payments.
He started his online discount business DAREnDEAL after an opportunity to bring Groupon to Egypt fell through due the political turmoil in the North African country.
Online payment and e-commerce are two major areas of growth, he said.
Having also started a venture in digital advertising, Olama said online marketing is still a novel trend to Egyptian enterprises.
"You can educate these and take them to online. They are used to only offline and this is new to them," he said.
The largest competition in digital advertising surround big brands, such as CocaCola and operators.
With regards to the Egyptian mobile market, Olama explained there are not enough smartphone users yet to make full use of the opportunity.
He believes cheaper devices, lower data cost and a cheaper infrastructure will aid to increase smartphone penetration.
"Then it will be very effective to talk to the Egyptians and offer them mobile services, because they already have phones and they all like to use them and play with them, but are still not on top of the data sense," Olama said.
The serial entrepreneur is currently in the process of working on two novel ventures in digital advertising, called Enova and financial service ratings called Banky.
He sees IT company Arabhardware, remote payment enterprise Fawry, classifieds business Dubizzle and online gaming Nezal as prolific success stories emerging from Egypt.