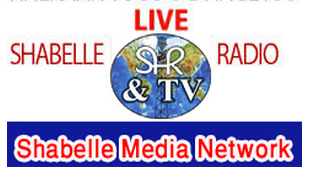 The Somali government has stormed Radio Shabelle and SkyFM in Mogadishu, both of which are owned by the Shabelle Media Network, saying the building it is housed in belongs to the government.
According to the National Union of Somali Journalists (NUSOJ), the raid is a serious threat to media freedom and the freedom of expression in a country recuperating after years of war.
The raid, which occurred on Saturday, is said to have been orchestrated by the terrorist response police unit which cordoned the building, restricting workers from leaving the premises before allegedly breaking into the building and roughing up journalists.
The attack that happened as the radio continued its broadcast is said to have been heard by thousands of listeners as police beat presenters until the authorities violently disabled computer servers and radio broadcast equipment.
The authorities are also said to have demanded archives of digital recordings including CDs and flashdisks as mobile phones belonging to the journalists.
NUSOJ reports that 36 journalists were arrested and detained, eight of which are said to have had charges processed, including the chairman of the network.
The government is said to have issued an eviction order to the network to vacate the building which is owned by the now defunct Somali Airlines, despite an existing agreement between the network and the Ministry of Air, Land and Maritime Transport.
"The raiding of Radio Shabelle and SkyFM and the arbitrary switch-off of two radio stations clearly indicates an orchestrated invasion on free media and drastically injures the rights to freedom of expression, media and access to information," said Omar Faruk Osman, NUSOJ secretary general.
"The effect of these wanton actions does not only affect the radio stations, but also ordinary citizens who use these radio stations as a platform to exercise their constitutionally granted right to communicate, as well as the right to receive, impart and disseminate information."
The network has been at the forefront of criticism aimed at the government backed by the African Union Mission in Somalia (AMISOM) over the security situation in Mogadishu, ongoing talks with the interim Jubba administration, a deal between the government and Turkish Airlines on the management of the airport and widespread corruption in government.
"NUSOJ stands in full support of the affected media houses and shall offer all the support it can to the defense of their rights and freedoms. We call upon all friends of the media to join us in this endeavor," said Osman.