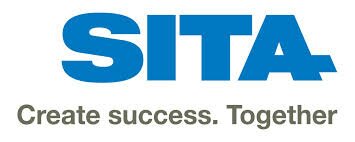 Zambian Harry Mwanga Nkumbula International Airport is undergoing a multi-million dollar transformation for the automation of all airport operations to cater for its growing tourism market.
HumanPO reported earlier today (Monday) on the upgrade of Ethiopian Airlines' reservation system.
With the aid of the Société Internationale de Télécommunications Aéronautiques (SITA), the airport's passenger processing, network infrastructure and security management solutions will be integrated in the master system for seamless joint operations.
Prince Chuntimbwe, director of the airport services for National Airports Corporation Limited (NACL), said: "Zambia's tourism industry is experiencing year-on-year growth for 10 per cent and our airports are absolutely critical in providing a good first impression."
He commended SITA for its help on building an integrated platform to improve customer service within record time.
SITA installed the AirportConnect Open passenger processing platform for the first time for the use of all airlines.
Throughout the airport, flight information display AirportVision and a new public address system on flights keep passengers up to date.
The technology was recently showcased during the recent United Nations (UN) Tourism Organisation's General Assembly in Livingstone.
Local Area Network (LAN), Wi-Fi, Internet Protocol TV, CCTV and a fire alarm system will be installed during the next phase of the project.
Upon the completion of the project, the airport will be an 'intelligent airport', enabling staff to share real-time information with all other airport role players.
Paul Murphy, vice president at SITA Sub-Saharan Africa, Bahrain, United Arab Emirates (UAE) and Kuwait, said: "We are working closely with the airport against an ambitious timescale to completely modernise and integrate all airport operations."
After the first airport in the country is upgraded, the project will be repeated at three other airports as part of the NACL infrastructure development master plan.
SITA's AirportConnect is used at 360 airports around the world.