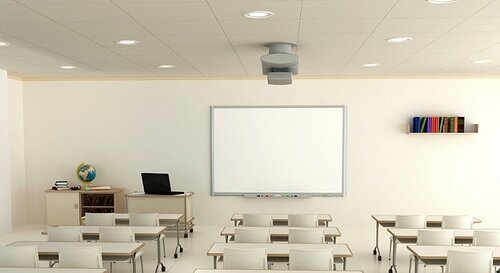 cc image courtesy of whiteboardsz flickr
A Tanzanian IT expert has told learning institutions that interactive whiteboards may be more appropriate than giving every school pupil a laptop.
Daily News reported Mercy Muro, chief executive officer (CEO) of Learning Technology Solutions, was speaking at a training session on the use of technology in Dar es Salaam.
"The whiteboard technology is an interactive tool that is ideal for teaching, providing health services and also for conducting meetings since it can be integrated to video-conferencing," Muro said.
Muro said schools and other learning institutions should partner with financial institutions to acquire quality reliable technology.
"Some countries in East Africa have been advocating for one-laptop per child in public schools but this could be the best model of meeting that dream," Muro said.
HumanIPO reported earlier this month Kenyan President Uhuru Kenyatta and his deputy William Ruto had briefed on their ambitious plan to provide every Kenyan school child with laptop for educational use.
According to Faisal Ibrahim, Learning Technology Solutions Kenya's director, the whiteboard equipment costs around US$3,000 for a 78-inch whiteboard that includes training and installation.
Ibrahim also pointed out that a number of private and public schools in Kenya have acquired the technology, which has enhanced operations in the institutions.