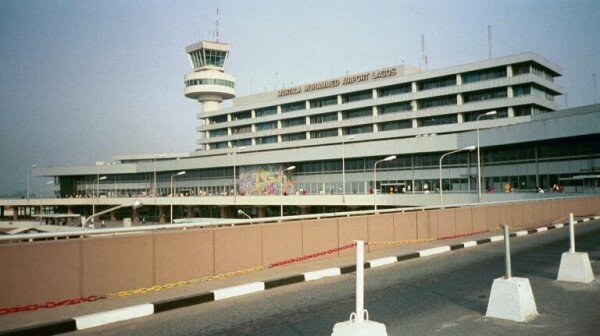 Murtala Mohammed International Airport, in Lagos. CC image courtesy of Aadebayo.
The Federal Airports Authority of Nigeria (FAAN) has installed the Advance Threat Identification X-ray at Murtala Mohammed Airport (MMA) in Lagos, in a bid to improve security at the country's busiest airport.
The technology will allow airport officials to detect explosives and is equipped with high performance walk-through metal detectors to screen passengers for banned items such as narcotics, weapons and explosives.
Yakubu Dati, FAAN's spokesperson, said the system performs real time detection with a reduced number of false alarms.
"This is not only a major boost to MMA safety and security rating but also to passenger confidence," Dati said.
"The choice of state-of-the-art security system re-affirms the commitment of the administration of President Goodluck to make Nigeria's aviation sector compliant with international standards and best practices."
He said it provides multiple views of hand luggage, high speed image resolution, reduced inspection and improved passenger experience.
The system has been installed at nine passenger checkpoints at the D and E departure halls of the nation's busiest airport. FAAN added it would install the system in other Nigerian airports.