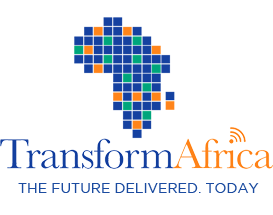 Twelve African heads of state will attend the Transform Africa Summit in Rwanda, today, aiming to pool resources to set a new agenda for the continent and address development challenges through the use and uptake of ICT and related services.
Organised by the International Telecommunication Union (ITU), the summit is expected to be attended by 1,500 delegates who will be exploring ways to enable Africa build on digital platform for structural transformation.
African leaders expected to attend include Prime Minister Hailemariam Desalegn of Ethiopia, Presidents Goodluck Jonathan of Nigeria, Jakaya Kikwete of Tanzania and Yoweri Museveni of Uganda.
The four-day conference running under the theme, "The Future Delivered Today," seeks to spearhead broadband connectivity across the continent and devise ways on how Africa can leverage broadband to transform communities, governments and the private sector.
Hamadoun Toure, secretary-general of the ITU, said the conference is an opportunity for Africa to unlock its potential, using the power of information and telecommunication technology.
"Private-public partnership is very crucial to determine the digital future of Africa," said Toure. "For the last six years US$55 billion has been invested in technology development in Africa and we expect to reach US$70 billion by the end of next year."
Toure added that in 2007, mobile penetration was 23 per cent in Africa, now the penetration has reached over 65 per cent and internet penetration went from 3.9 to 16.3 per cent.
The summit will also assess the resolutions drawn up during the 2007 Connect Africa Summit, also hosted in Kigali, Rwanda, and offer a platform for dialogue between governments and the private sector on technologies for socio-economic transformation opportunities for Africa.
The other heads of state attending are Ibrahim Boubacar Keita of Mali, Salva Kiir of South Sudan, Macky Sall of Senegal, Ali Bongo Ondimba of Gabon, Pierre Nkurunziza of Burundi, Denis Sassou Nguesso of the Democratic Republic of Congo, Blaise Compaore of Burkina Faso and host President Paul Kagame, of Rwanda.