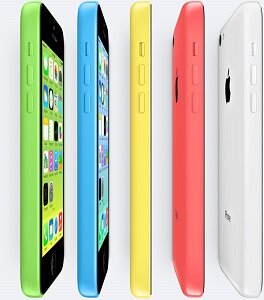 Apple shares have taken a hit after its earnings declines for a third consecutive quarter, despite recording a 26 per cent increase in iPhone sales compared to the same period last year.
The tech giant is reporting revenue of US$37.5 billion for the its fiscal fourth-quarter, with net income down to US$7.51 billion from US$8.22 billion the year before.
Apple said it sold 33.8 million iPhones during the quarter, 14.1 million iPads and 4.6 million Mac computers.
In a press conference last night Tim Cook, Apple's chief executive officer (CEO), said: "We're pleased to report a strong finish to an amazing year with record fourth quarter revenue, including sales of almost 34m iPhones."
There had been fears that Apple's lower-cost smartphone, the iPhone 5c, had struggled to impress consumers and figures show in the United States, where the 5c has performed best, it only accounted for 33 per cent of joint sales of the 5c and its higher-end sister product, the 5s.
Cook however said market watchers and analysts should not view the 5c as Apple's "budget" or entry-level smartphone.
He said: "Generally we see the 4S as our entry level iPhone offer."
Apple shares initially fell more than 3 per cent in after-hours trading yesterday.