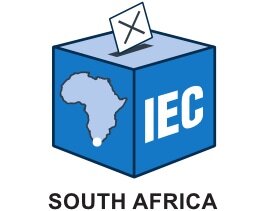 Special citizen groups issued with the new smart ID book will be able to use them to register with the Independent Electoral Commission (IEC) to vote in the national and provincial elections set to take place in South Africa next year.
The special citizen groups include prominent South Africans and the elderly. Former president Nelson Mandela was among the first to receive the smart ID card.
"Accommodating the new smart card IDs has not been difficult. It contains a bar code with the holder's ID number, just like the [green bar coded] ID book. So we can scan the smartcard with the zip-zip like we would an ID book," said Mosotho Moepya, chief electoral officer of the IEC.
However, the only challenge with accepting the smart ID card to vote is providing the registered person with proof of their registration.
"Obviously there is no place on the smartcard ID to stick the bar code sticker with the person's registration details. So we will be sticking this on a printout which the person can take with them and keep in a safe place," said Moepya.
The smart ID card is one of three accepted mediums for voter registration. The bar coded ID book will remain as one of the mediums while a valid Temporary Identity Certificate (TIC) will also be accepted for those who have not yet received, or lost their ID book.
Legislation states those wishing to vote in any electoral process must produce a valid South African identity document for both registration and voting purposes.
The first registration weekend will take place on 9 and 10 November this year and the country's 22,263 voting stations will be open between 8am and 5pm on both dates.
The IEC is working towards registering more than two million new voters before the elections next year. If the IEC is successful this will increase the number of voters to 25 million, which is 80 per cent of the total number of citizens eligible to vote.
There are approximately 9.4 million eligible voters who have not registered with the IEC.