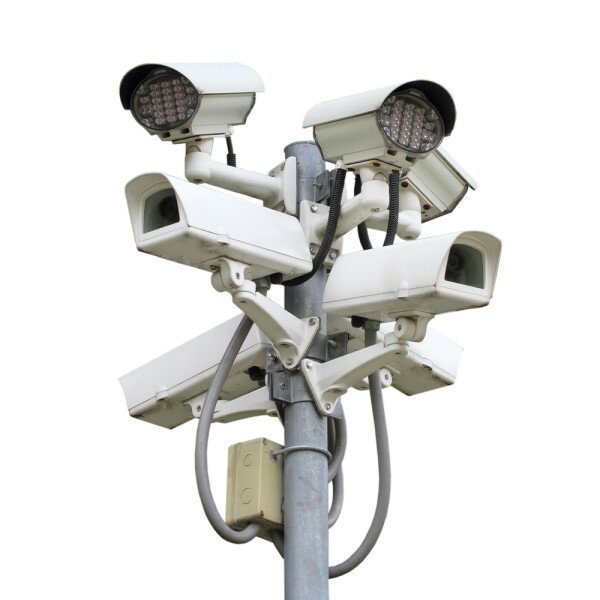 Security camera technology has evolved dramatically over the years and developers are constantly improving the security devices to adapt them to current challenges. In an exclusive interview with HumanIPO, Philip Smerkovitz, managing director of TeleEye South Africa, sheds more light on the current status of security camera technology and how his company is growing its business in the African market.
HumanIPO: Which sectors are you enjoying higher patronage?
Smerkovitz: The mining, telecommunications, energy, banking and financial sectors.
Which of your services is in higher demand?
TeleEye South Africa offers the market higher quality and faster frame rates and world class video alarm verification platform in every solution.
We have a comprehensive range of hi-tech video surveillance equipment for advanced remote video alarm verification, video management and surveillance applications.
What is your view on the roles of technology in ensuring security especially?
It is essential and an ideal complement to guarding. It is reliable if deployed correctly and has become key to all video alarm verification (guarding) solutions.
Apart from security cameras, what other security solutions do you offer?
We offer five turn keys solutions custom designed to meet your security and video management requirements.
The mining solution is a unique solution to securing mining site, the retail solution is the ultimate solution to securing retail sites, the mobile telecom providers' solution is a sophisticated solution to securing BTS sites, the banking solution is a convenient solution to securing ATM sites and we also have the energy solution.
How has the security camera evolved over the years?
Cameras are forever becoming more compact. Images have not only become clearer, but have changed from black and white to colour. Recently we have seen the limitations of standard definition surveillance moving to high definition surveillance.
Cameras have become smaller because the components have become smaller and they are using less power. Image quality has improved due to the advancements in image senses and process.
When we talk of using cameras, the major shortcomings are the blind sights which are areas that are not within a camera's coverage. When installing cameras, how can we totally eliminate blind sights? And how can new cameras be designed to cover wider regions?
To illuminate the blind sights one needs correct specifications and lens calculation so that these gaps are accounted for in the design phase. With the recent move from standard definition camera to high definition camera our HD cameras now provide 33 per cent wider viewing.
Security cameras are a spying tool with several moral and ethical concerns. With increasing agitation over privacy, do you see the use security cameras being subjected to debates?
They are a critical tool in fighting crime and protecting people in public spaces and there is a fine line between protection and privacy. The security installers have a practice in place to secure public footage.
Why did TeleEye choose South Africa over Nigeria, Kenya or elsewhere in Africa?
South Africa has a lucrative security industry and provides a stepping stone into the rest of Africa. The same proven solutions are being rolled out into Africa.
Any plans to open more offices in other parts of Africa?
Not at this stage, but we have our finger on the pulse of new markets and opportunities
What tools can your company deploy in combating terrorism?
The use of intelligent video analytics has its place in detection of human behaviour in public spaces such as running, loitering, abandoned items.
Could the Kenya Mall attack have been averted using security cameras?
Doubtful as the mall was well planned and targeted, but there is no doubt that if the mall was equipped with a remote TeleEye surveillance system then critical intelligence on the description and actions of the terrorists could have been provided via live streaming to law enforcements and military units.
From your expert eyes, how can African nations secure their malls and other public places using security technology?
Securing public places always has its challenges. During public access times the use of high resolution cameras for identification purposes can assist in identifying perpetrators.
Video analytics can assist with behavior identification. Integration of a video alarm and panic system can ensure that tenants and public can alert security officers at times of threat. At lockdown times, using video alarm verification ensures protection of the sites after hours.
Security cameras when found are so easy to destroy. We see it a lot in movies and in real life. What is your company doing to produce destruction resistant security cameras?
Different grades of housings are available. We offer models with vandal resistant housing and toughened polycarbonate covers. Cameras should also be mounted carefully out of reach of vandalism and theft. Custom blast proof cameras with specialised housings are available.
Where can security cameras be discreetly placed out of the prying eyes of criminals?
This has to be designed according to the site specifications, available mounting positions and out of reach of criminals. It is not ideal to keep cameras out of the eyes of criminals as they offer an excellent deterrent value.
How do you factor in issues such as power failure into product design at TeleEye to ensure operations are not compromised?
Our products are compliant with BS 8418 standards to ensure best practice for video alarm verification applications. This would include provision for back up to critical surveillance equipment. This would ensure that the system integrator account for back-up power.
What areas are you also diversifying into?
Besides our key market sectors which is our primary focus we also see growth in retail, street surveillance and residential sectors.
What is your view concerning the future security cameras?
They are becoming more affordable and we expect to see higher deployment of technology. With improvements in technology cameras will now become popular in areas other than security such as automation, production, process control.
Image courtesy of Shutterstock.