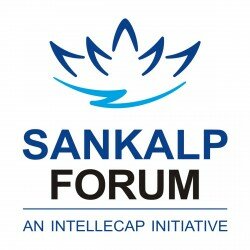 The Sankalp Forum, an initiative by Intellecap, will be hosting the first edition of its Africa summit in Kenya on February 13 next year.
The Sankalp Forum was established in India five years ago with support from the Rockefeller Foundation and aims to be a catalyst impacting investments into high impact emerging small and medium sized enterprises (SMEs).
According to the forum, the African programme will recognise emerging startups and small businesses that provide solutions to improve lives of underserved populations and bring them to a global platform.
"Through the awards platform, we connect entrepreneurs to investors, mentors and showcase them to international networks and media at the regional summit," read a statement from the forum.
Those eligible to apply are for-profit African companies who have been in operation for more than six months and less than five years as of November 10, 2013.
The awards target six high impact sectors in the economy – agriculture, food and livelihoods, clean technology, education, financial inclusion, health water and sanitation – and technology for development that includes ICT.
Shortlisted Enterprises stand to win exclusive pitch to leaders from global financial institutions & investment houses; complimentary access to Sankalp Africa Summit in Nairobi, the global Sankalp Unconvention Summit in Mumbai and SoCap in San Francisco; strategic one-on-one mentoring by senior representatives of investment banks; and International recognition & media visibility.
During the Sankalp Awards India 2013 there were cash commitments worth US$75,000 for four winning enterprises, investment through debit and equity for three finalists and 40 investment houses heard pitches from finalist enterprises.
Fifteen finalists also had an opportunity to be featured on CNBC and Bloomberg, while more than 20 enterprises were referred to top incubators.