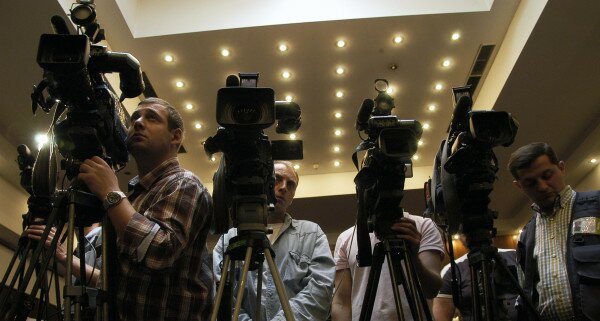 CC image courtesy of Congress of local and regional authorities on Flickr
Kenyan members of parliament (MPs) are seeking powers that will see them control news and related items running on all media stations and channels in the country.
The parliamentary committee for Energy, Information and Communication is currently scrutinising the Media Council of Kenya Bill 2013 and has proposed that MPs be allowed to control how stories are reported.
HumanIPO reported last week that the lawmakers were debating and reviewing two crucial bills, The Media Council of Kenya Bill 2013 and the Kenya Information and Communications Act Amendment (KICA) Bill 2013 that, if assented, will establish a Broadcasting Standards Committee responsible for developing standards for broadcasting content and regulating and monitoring compliance.
The legislators also want to take away the powers of dictating the code of conduct for journalists from the Ministry of Information Communications and Technology and place it under their sole authority.
The MPs say parliament will have the monopoly to set the code of conduct for journalists.
They seek to have the Media Council, rather than the cabinet secretary, be empowered to make regulations under the new law.
"It is the legitimate role of the National Assembly to amend any existing law and this role cannot be exercised by any other authority," the committee report noted.
The report also seeks to have former politicians allowed to chair the Media Council.
They said the clause that prohibits those who had served in politics from being appointed to the Media Council should be deleted, because it barred politicians from "engaging in meaningful and gainful employment after active politics".
The full extent of the committee's proposed changes to the Media Council Bill will be known when the amendments are placed on the Order Paper at the Third Reading.
The Bill was scheduled for the Second Reading on Tuesday, but the session ended before MPs could debate it.