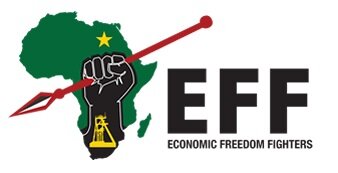 The newly established Economic Freedom Fighters (EFF), headed by the controversial Julius Malema, has spoken out against the implementation of e-tolling in Gauteng.
"Already our people can't cope with the high cost of living, high petrol prices and yet they must be sucked dry continuously?" Times Live quoted Patrick Sindane, EFF spokesperson, as saying to reporters in Johannesburg.
"We completely reject the introduction of the e-toll system."
The EFF extended a call to civil society, Gauteng citizens, and any person in opposition to e-tolling to reject it because it represents a "systematic and well planned robbery by the [president Jacob] Zuma led African [National Congress] (ANC) government".
The EFF will stage protest action on Friday in Johannesburg's CBD and will take its march to the Gauteng premier's office as well as the Department of Transport to hand over a memorandum.
"We are trying to build a Gauteng we are proud to live under. Life must not have a price tag," said Sindane, and reiterated the high cost of fuel in South Africa.
According to Sindane, Gauteng is in need of a government that is responsive to the people's needs and public money should be used to address the needs of the poor.
Sindane said the ANC-led government might have brought freedom to South Africa politically, however the country is nothing without economic freedom.
He said people must not purchase e-tags and those who do are endorsing the poor remaining impoverished due to the government wasting public funds on e-tolls.
"Are you calling upon our people to respect laws that are unjust?" said Sindane.