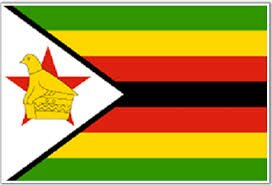 Software development company Logicode has opened in Harare, Zimbabwe, priding itself in its local offering to expand the industry.
Logicode has invented efficient solutions for both the public and private sector to simplify jobs through value-adding consultancy.
Its technological offerings are aimed at meeting the demands of required software and other ICT products.
Helen Timm, managing director at Logicode, said: "A lot of organisations have been able to fully enjoy the technology albeit with some challenges but they have not been able fully enjoy the technology and therefore through expertise Logicode has been launched with the aim to bridge the gap through offering consultancy services," The Herald reported.
Ian Campbell, IT specialist at Logicode, explained the company will cater for relevant needs by analysing the current infrastructure in comparison with its requirements, followed by a procurement process and implementation through teamwork.
"Based on consultations that we will make, we are going to tailor the most suitable solution for that particular situation," he said.
Formal training for members interacting with the system will also be executed to ensure continuous support and service updates.
Logicode is also the leading, accredited provider of the Zimbabwe-based IT infrastructure library training, accepted worldwide as the ultimate management approach.