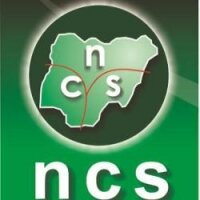 The Nigeria Computer Society (NCS) has declared IT professionals in the West African nation are highly marginalised and not enjoying full recognition from the government in critical aspects of the economy.
Professor David Adewumi, president of the society, was speaking in Lagos yesterday (Thursday) when he said the poor recognition of IT professionals by past and present Nigerian governments is responsible for the failure of efforts aimed at improving local contents.
"The profession and industry must therefore be appropriately rewarded, recognized and strengthened," said Adewumi. "Local content needs to be enforced practically and those working and providing services in IT in Nigeria should be encouraged and supported in providing the much needed innovative solutions for job creation, security, governance, health and our country's many issues."
Adewumi went on to say the country was "not fully harnessing" its IT sector.
"It is imperative that the Presidential Advisory Committee on National Dialogue fully face this reality," he said.
"The National Dialogue must grasp the need to incorporate and prioritize the role of the IT sector if Nigeria is to be a key prayer and fulfill its promise in the 21st century."