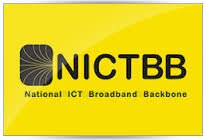 Teachers in Tanzania have praised a new programme connecting secondary schools to the government-owned National ICT Broadband Backbone (NICTBB) all over the country
The Daily News reports the teachers also hoped that the programme, which was supported by Vodacom Tanzania, would improve academic performance and ease the burden of work on them.
"We believe that this system will change the current teaching situation tremendously," said Reheme Selemani, a teacher at Kambangwa Secondary school.
Kidago Msami, the school's academic master, said: "Shortage of books has been a big challenge to this country's education sector.
"However, this new system will give access to any information that is available in books, but over the internet."