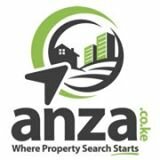 Kenyan real estate portal Anza.co.ke has launched an Android app in a bid to reach more users.
The launch took place during the Kenya Property Developers Association's (KPDA) CEO breakfast meeting.
"With the first version of the app, which was launched in partnership with the KPDA, Anza brings it's property search platform to Android users through a quick and intuitive interface for all devices, including tablets," read a statement from the company.
Anza, which offers property listings for free to agents and home owners as well as allowing interested buyers and tenants to access property through the portal, says the new platform will allow those looking to buy or let find listings.
The platform will also allow potential clients to carry out searches easily and contact property developers and agents directly through the app by email or phone.
Anza said the app can be downloaded for free from the Google Play store.