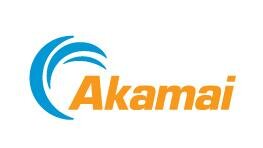 Governments in North African countries have purposely disrupted internet connectivity as a political weapon over the past year and will continue to do so, David Belson, product line director for custom analytics & MCDN at Akamai, has predicted.
In an interview with HumanIPO, Belson made predictions regarding internet trends in Africa for the next year, saying that while the rest of the continent will see positive developments in terms of connectivity and speeds, North Africa will continue to be plagued by governmental internet censorship.
"I suspect that we'll continue to see governments in some of the countries in [North Africa] continue to disrupt their nation's international internet connectivity as a means of political control, trying to prevent the distribution of news and information, as well as trying to prevent the organisation of protests," Belson said.
Elsewhere on the continent, new infrastructure and the upgrading of existing installations will improve internet availability in both east and west Africa, said Belson, while South Africa will drive mobile and fixed line internet trends in the southern region.
"International Internet connectivity will continue to improve over the coming year for countries on the East and West coasts of Africa, due to new submarine cables coming on line, and upgrades made to cables already in place," said Belson.
"Internet trends in [the south] will continue to primarily be driven by South Africa, where I expect we will continue to see ongoing improvements in Internet connectivity across both fixed and mobile connections."
Globally speaking, internet speeds and availability will continue to grow; while there will also be a global shift to IPv6 format internet protocol addresses, with online content increasingly made available via IPv6.
"With available IPv4 address space becoming rapidly depleted, I think that we'll see a rapid increase in IPv6 adoption across ISPs, as well as more content providers starting to make their sites, applications, and media available via IPv6," said Belson.
"I think that Internet connection speeds and broadband adoption levels will continue to increase around the world, due to both increase availability of faster connections, as well as increased affordability of such connections, in some cases due to increased competition in local markets."