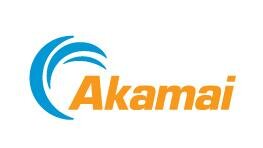 Following the release of Akamai's State of the Internet report for the second quarter of 2013, which reveals strong growth in internet speeds and connectivity in many African countries, HumanIPO spoke to David Belson, product line director for custom analytics & MCDN at Akamai, to discuss his surprises, disappointments and expectations for the state of the internet going forward.
HumanIPO: What are the most impressive internet trends in Africa over the past year?
Belson: Over the past year, many African countries have seen fairly strong growth in their average and average peak connection speeds, which points to improvements in the availability of broadband connectivity across the continent. In addition, improved international connectivity, due to the activation of submarine cables connecting African countries to other countries in Europe and Asia, has helped improve overall Internet connection speeds, and availability, across the continent.
What are the most negative observations regarding African internet?
There are still a number of countries where average and average peak speeds remain particularly low, to the point where users will struggle to have a user experience similar to what users elsewhere in the world are familiar with. In addition, limited international connectivity in some countries, with single choke points or points of failure, result in unfortunately frequent disruptions to Internet connectivity due to issues like fiber cuts or government actions.
Are internet statistics for Africa following familiar paths as compared to regions or is Africa following its own path, as often suggested?
By and large, metrics for Africa are following a similar upward path, similar to that seen over other regions. However, the rates of growth likely differ, as some African nations are seeing rapid improvements over time, while others are seeing a much slower progression.
Has the past year met your expectations for the state of the internet, both in Africa and globally?
I think that the past year has mostly been in line with expectations insofar as we had hoped and expected to see connection speeds getting faster, and broadband adoption rates growing. We also expected that disruptions to Internet connectivity would continue to be used by governments as a means of political suppression – unfortunately, this continued to be the case. From a security perspective, the number/volume/severity of attacks across multiple vectors continued to grow as well – this has become an unfortunate expectation as well, and is one that will likely not subside any time soon.
Any big surprises?
There were some exceptionally large changes seen in a few countries across selected metrics, but it isn't clear at this time if those will turn into long-term trends, or were simply shorter-term anomalies. Other than that, no major surprises come to mind.
Kenya has seen a significant drop in average connection speeds according to the report, what causes such a steep decline?
There are a number of factors that can influence a country's average connection speed, but it isn't clear exactly what caused the large yearly decline seen in Kenya in the second quarter. However, with a fairly low average connection speed to begin with, shifts of just a few hundred kbps can represent a large change percentage-wise.
Sudan was highlighted in your report as having shown big increases in average connectivity speed and internet adoption. What drives such sudden growth?
Looking at the second quarter figures, I don't have insight into what drove those particular increases. However, the increases could be related to improvements made in the local broadband infrastructure, or possibly to international connectivity, where there is more capacity going into/out of Sudan than in prior quarters.
What are your predictions for Africa over the coming year?
North: I suspect that we'll continue to see governments in some of the countries in this region continue to disrupt their nation's international internet connectivity as a means of political control, trying to prevent the distribution of news and information, as well as trying to prevent the organization of protests.
East & West: International internet connectivity will continue to improve over the coming year for countries on the East and West coasts of Africa, due to new submarine cables coming on line, and upgrades made to cables already in place.
South: internet trends in this region will continue to primarily be driven by South in this region continue to disrupt their nation's international internet connectivity as a means of political control, trying to prevent the distribution of news and information, as well as trying to prevent the organization of protests.
What are your predictions globally speaking regarding internet trends?
With available IPv4 address space becoming rapidly depleted, I think that we'll see a rapid increase in IPv6 adoption across ISPs, as well as more content providers starting to make their sites, applications, and media available via IPv6. I think that we'll also continue to see connected devices on mobile networks move towards being the primary means of Internet access for many around the world, especially as the user experiences around e-commerce and media consumption improve as they are customized for mobile use cases. Finally, I think that internet connection speeds and broadband adoption levels will continue to increase around the world, due to both increased availability of faster connections, as well as increased affordability of such connections, in some cases due to increased competition in local markets.