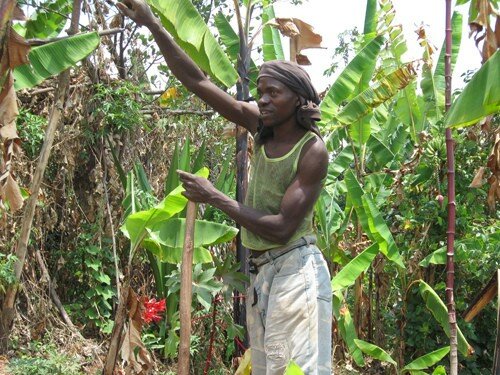 CC image courtesy of Jon Gos on Flickr.
The Ministry of Youth and ICT in collaboration with the Ministry of Agriculture and Animal Resources in Rwanda is hosting a five day global conference to discuss the use of ICT in the agriculture sector.
The New Times reports at least 400 people are expected to attend the conference being hosted in collaboration with the Centre for Agricultural and Rural Cooperation (CTA), a joint international institution of the African, Caribbean and Pacific states.
Michael Hailum, the CTA director, said: "Participants from these countries are going to share their experiences and we hope that this network will help in promoting ICT solutions in all these countries."
He said CTA is seeking to have people learning the benefit of ICT in improving agricultural productivity and by extension improve people's lives.
The conference aims to focus on policy development and advocacy, with delegates discussing how increased investment and adoption of ICT in the agricultural sector will contribute to improved value chains.
In parallel with the event, IT developers will be challenged to create applications to address specific agricultural issues through a hackathon.
Those attending will discover and experience innovations, mobile applications and cutting edge ICT solutions on the first day of the conference, with visits to key ICT and agriculture projects on the last day (Friday).