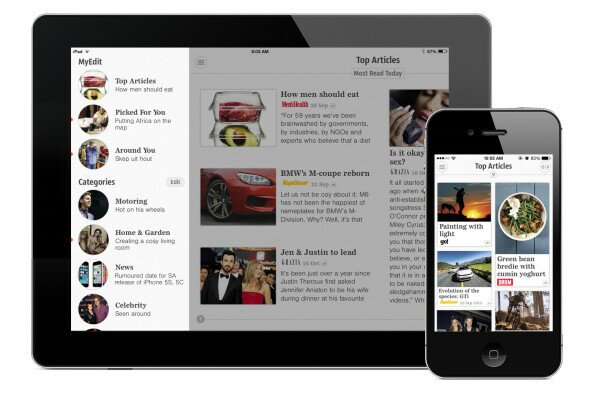 Media24 has launched South Africa's biggest content aggregation app on iOS and Android platforms, tailoring content to the reader's preferences.
MyEdit, which is free to download but will require a monthly fee, will take copy from more than 40 South African magazines, newspapers and websites including DRUM, Fairlady, Men's Health and Finweek.
Users will also be able to upload their own content such as pictures and favourite recipes.
"MyEdit allows each user to explore only the content that interests them," said Daniël Malherbe, head of business innovation for Media24 Magazines: Digital.
"The experience becomes even more personalised when the user reads, likes, dislikes, shares or comments on the articles. Simply put, the more you use MyEdit the smarter it becomes at showing you stories that would interest you."
Once downloaded, users can choose between five MyEdit bundles ranging from ZAR15.99 (US$1.60) a month to ZAR199.99 (US$19.70) a month.